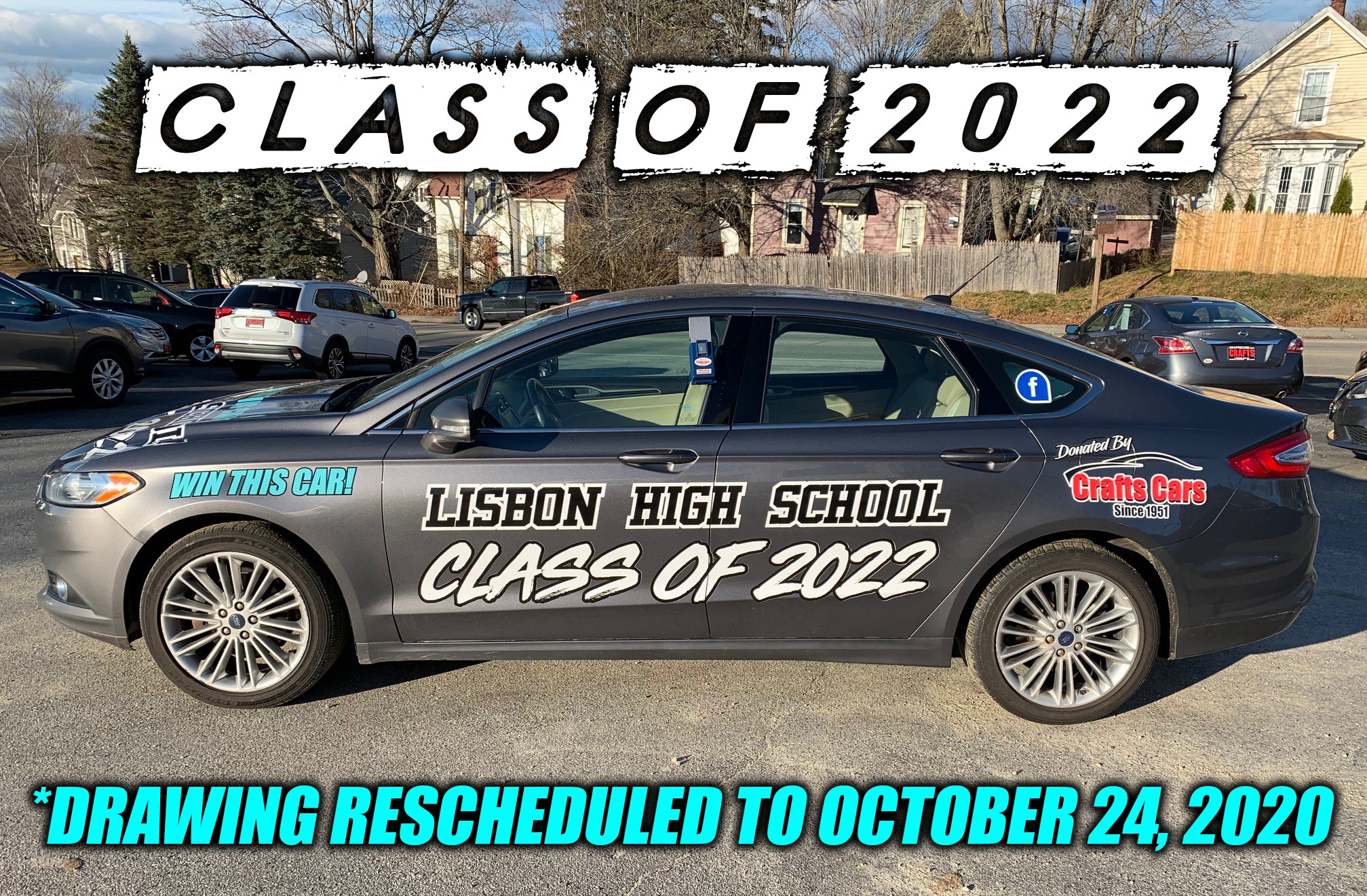 *The Lisbon High School Class of 2022 Raffle Car has been rescheduled to October 24, 2020, at the Harvest Festival*
COVID-19 has affected many of us in many different ways but seems to have the largest impact on our communities. As many of you know, these students promoting the raffle car work so hard each year to raise money for their class. This pandemic has put their fundraising to a complete halt, especially during the summer where a vast majority of the funds are raised. The class had to cancel 95% of their scheduled events including their most important weekend of them all, The Moxie Festival.
With careful consideration between both parties of Crafts Cars and The Class of 2022, we have decided to reschedule the drawing to be on the day of Positive Change Lisbon's Harvest Festival, on October 24, 2020. This will give the students the well-deserved time that was ultimately taken from them.
If you're interested in purchasing a ticket, please stop by our dealership and pick one, (or three), up during our normal business hours. There are also several others in the community that have access to tickets as well!



TICKETS: $10.00 EACH - Let's help support our students! 

The Car:

ONE OWNER 2014 Ford Fusion SE equipped with Heated Leather Seats, Navigation, Backup Camera, Microsoft SYNC w/ Bluetooth MP3, Handsfree Calling, Alloy Wheels, Memory Seats, and so much more! 
Congratulations to Lisbon High School Class of 2021 for CRUSHING the previous $11,000 fundraising record!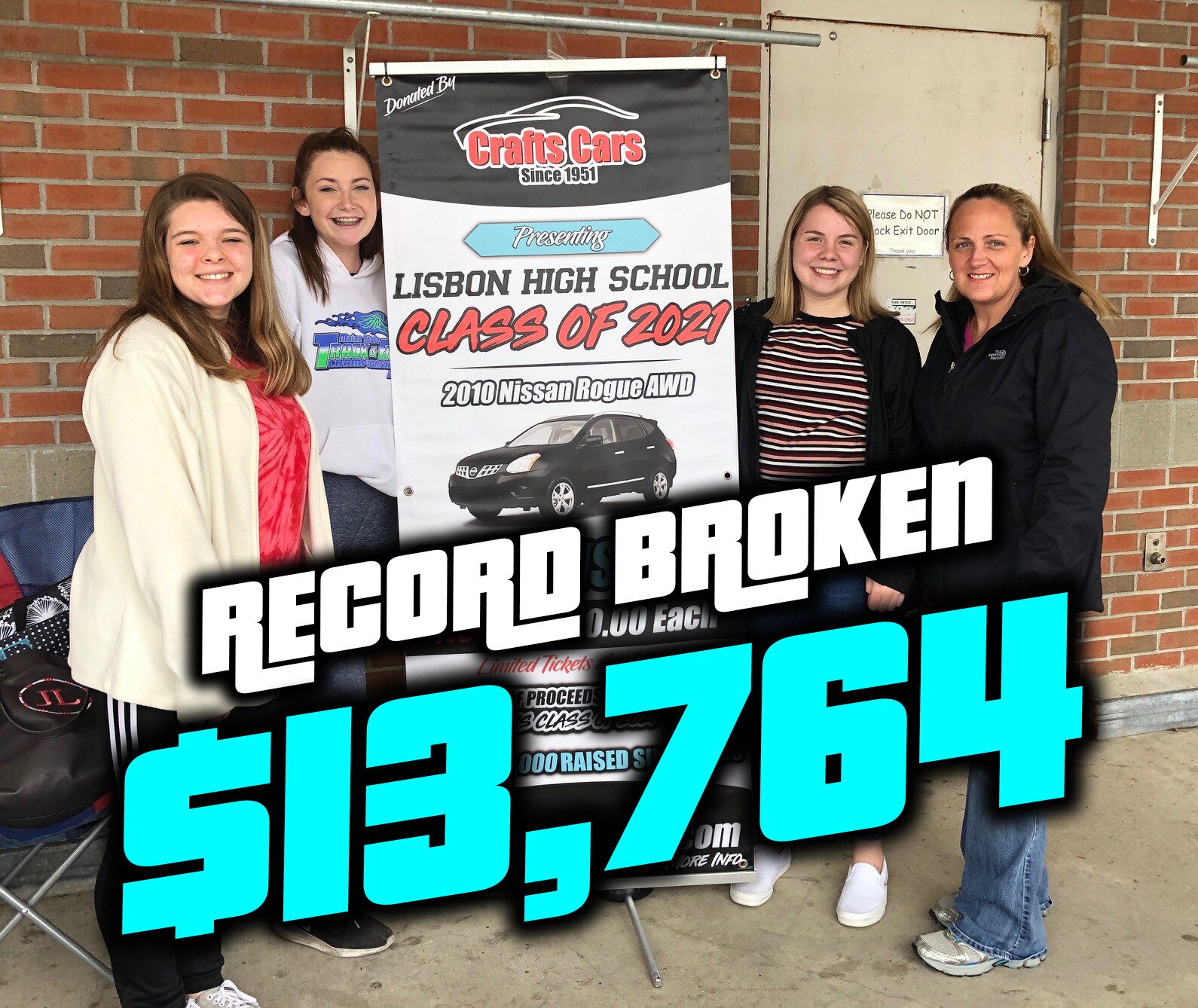 Lisbon High School's Class Raffle Car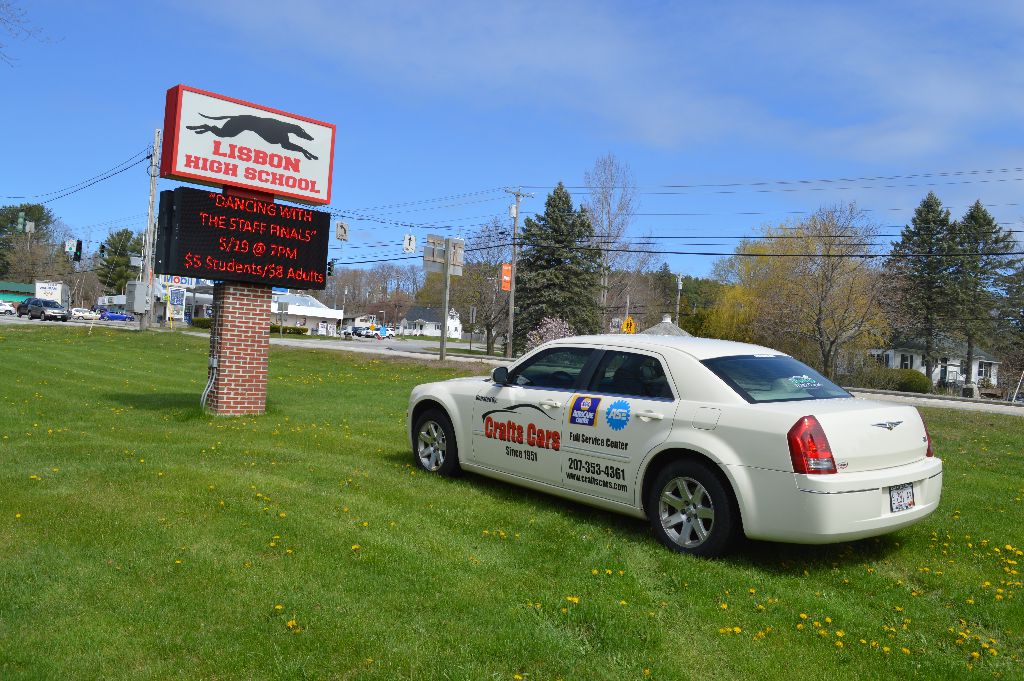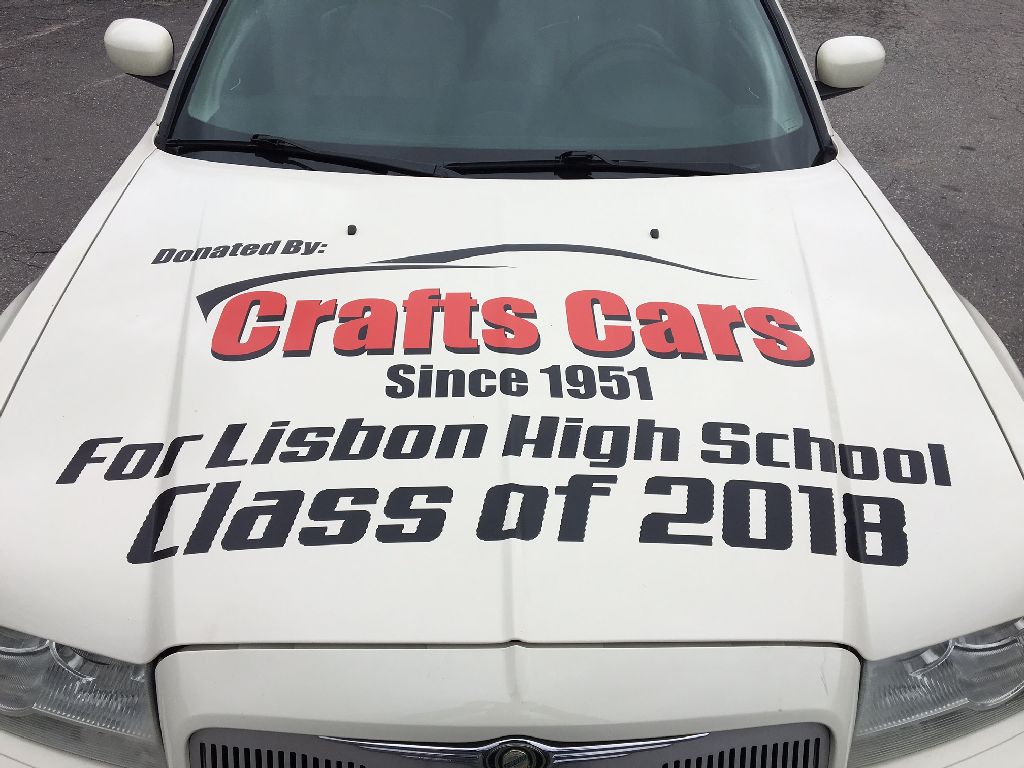 Each year Crafts Cars teams up with a Lisbon High School Class and we donate a vehicle for them to raffle off. ALL proceeds go directly to the class to help fund various events such as their graduation, project graduation, prom, etc. Over the course of 13 years we're proud to say we've helped raise over $84,000.00! This is our small way of giving back to our wonderful community.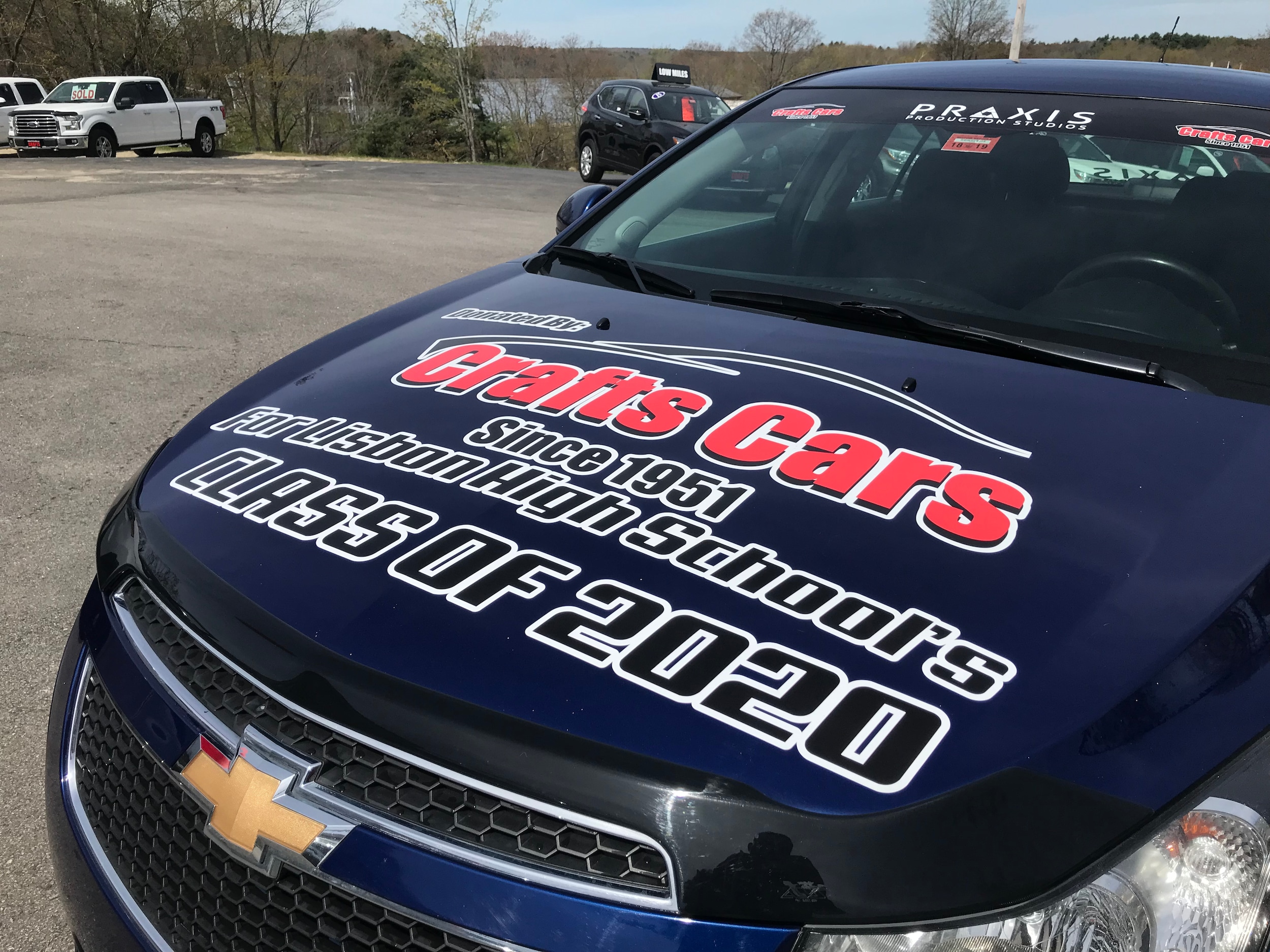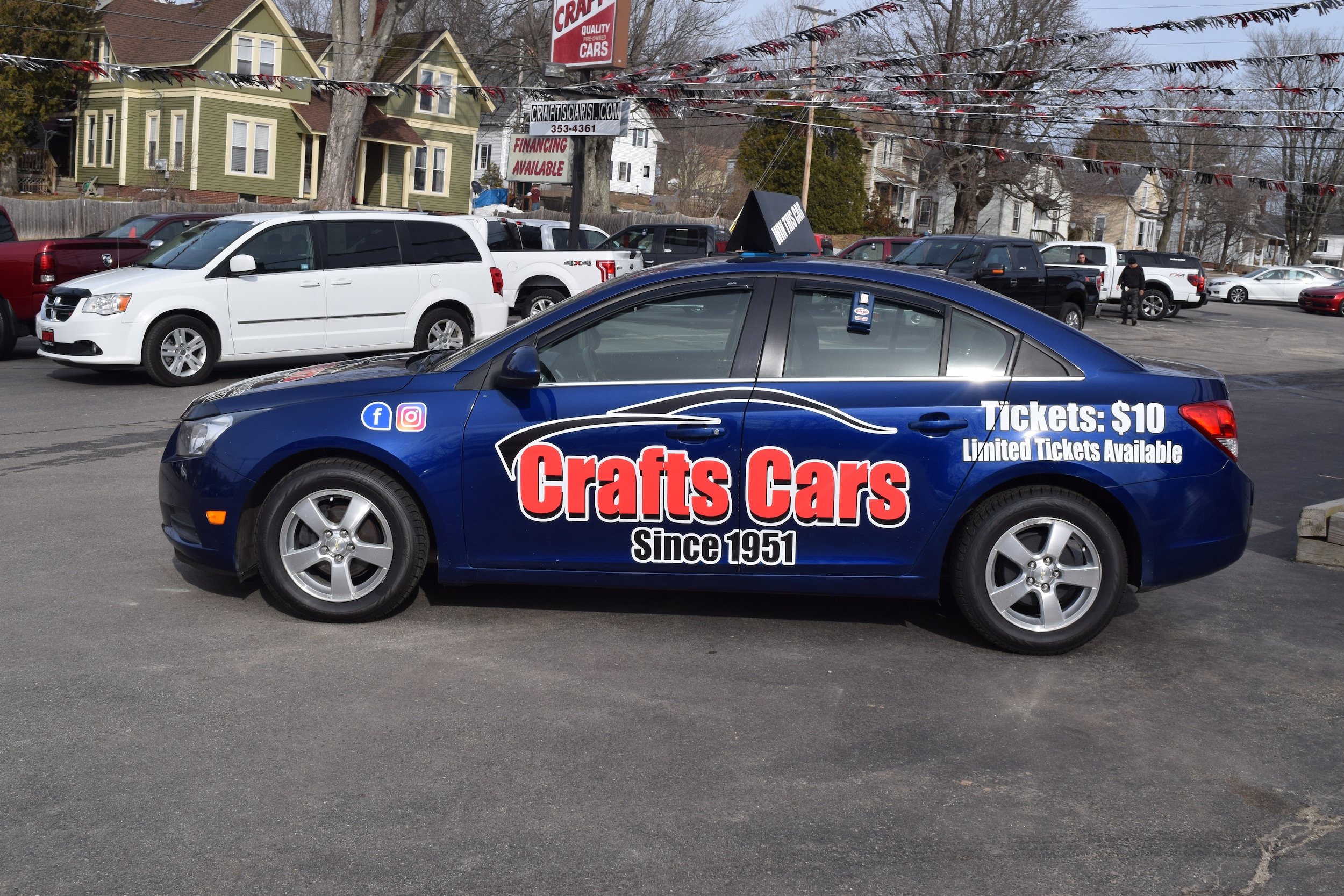 Here's what each class has raised:

| | |
| --- | --- |
|  Class of 2006: $4,823 |  Class of 2007: $5,136 |
|  Class of 2008: $7,008 |  Class of 2009: $11,000 |
|  Class of 2010: $9,000 |  Class of 2011: $7,200 |
|  Class of 2012: $4,700 |  Class of 2013: $4,890 |
|  Class of 2014: $6,221 |  Class of 2015: $4,069 |
|  Class of 2018: $6,019    |  Class of 2019: $6,000 |
|  Class of 2020: $8,005 |  Class of 2021: $13,764.70 |
|   |  TOTAL: $97,845.70 |