WIN THIS CAR!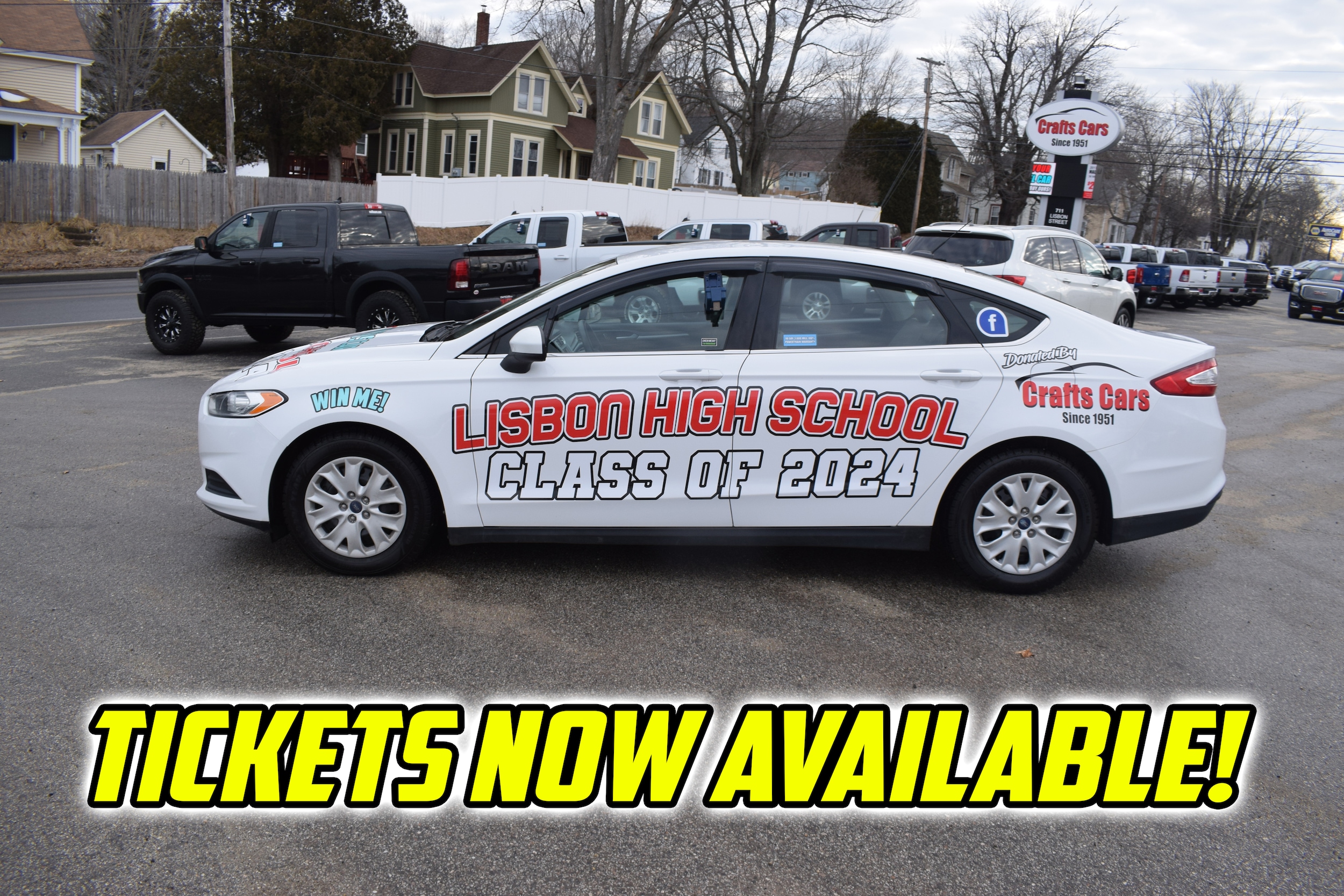 100% of the proceeds benefit Lisbon High School Class of 2024!

2013 Ford Fusion S
Automatic - 34 MPG - Bluetooth - Approx. 144K Miles

TICKETS: $10.00 EACH - Available right here at the dealership! 

DRAWING: August 14, 2022 
Help us break the previous record of $13,764! 
---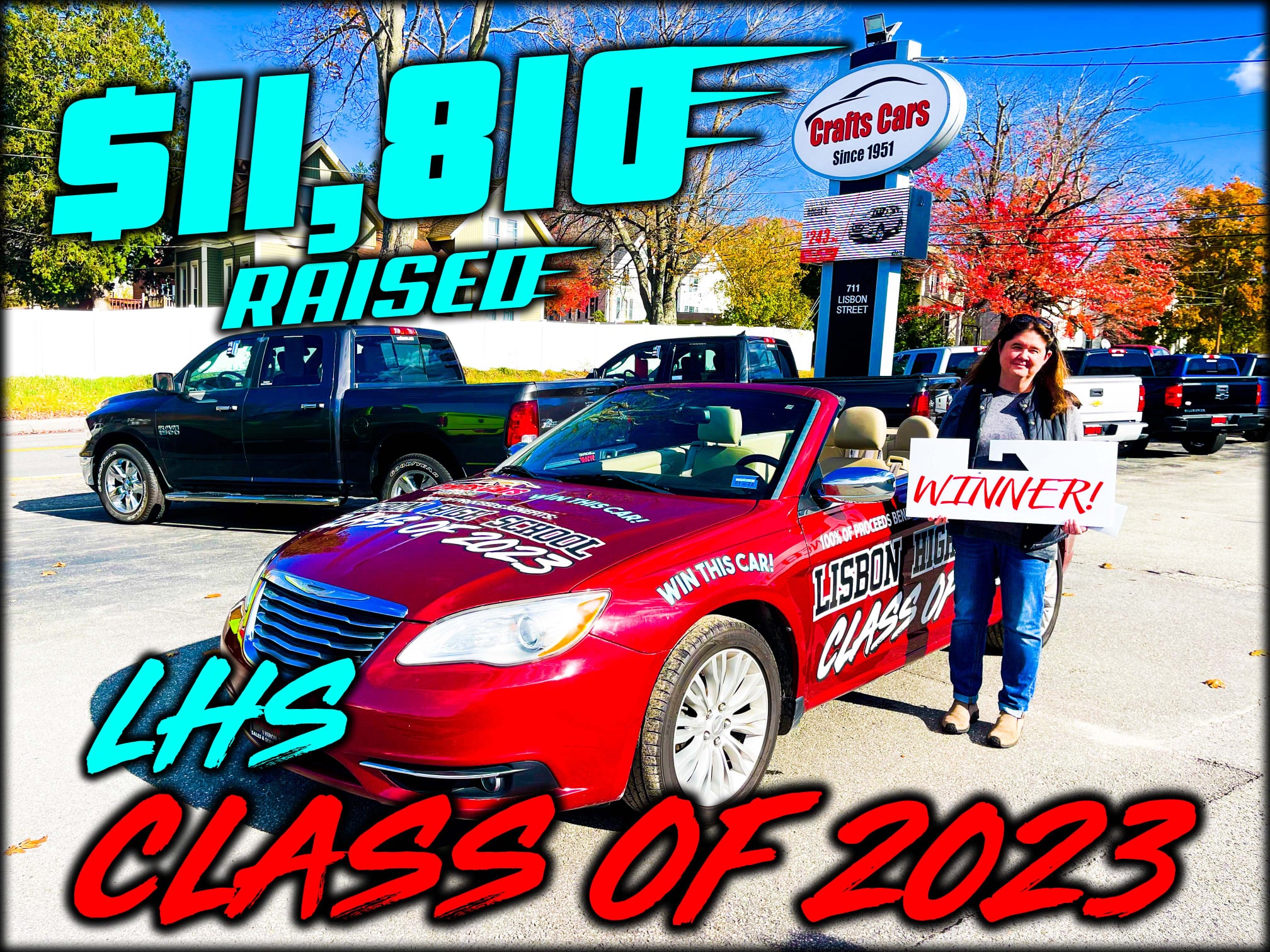 WINNER! Congratulations to Heather Parker of Lisbon on winning this year's Lisbon High School Class of 2023 Raffle Car! The class raised a total of $11,810... Wow! THANK YOU for everyone who purchased tickets and helped sold tickets. Another successful year in the books, totaling over $121,000!
---
Congratulations to Lisbon High School Class of 2021 for CRUSHING the previous $11,000 fundraising record!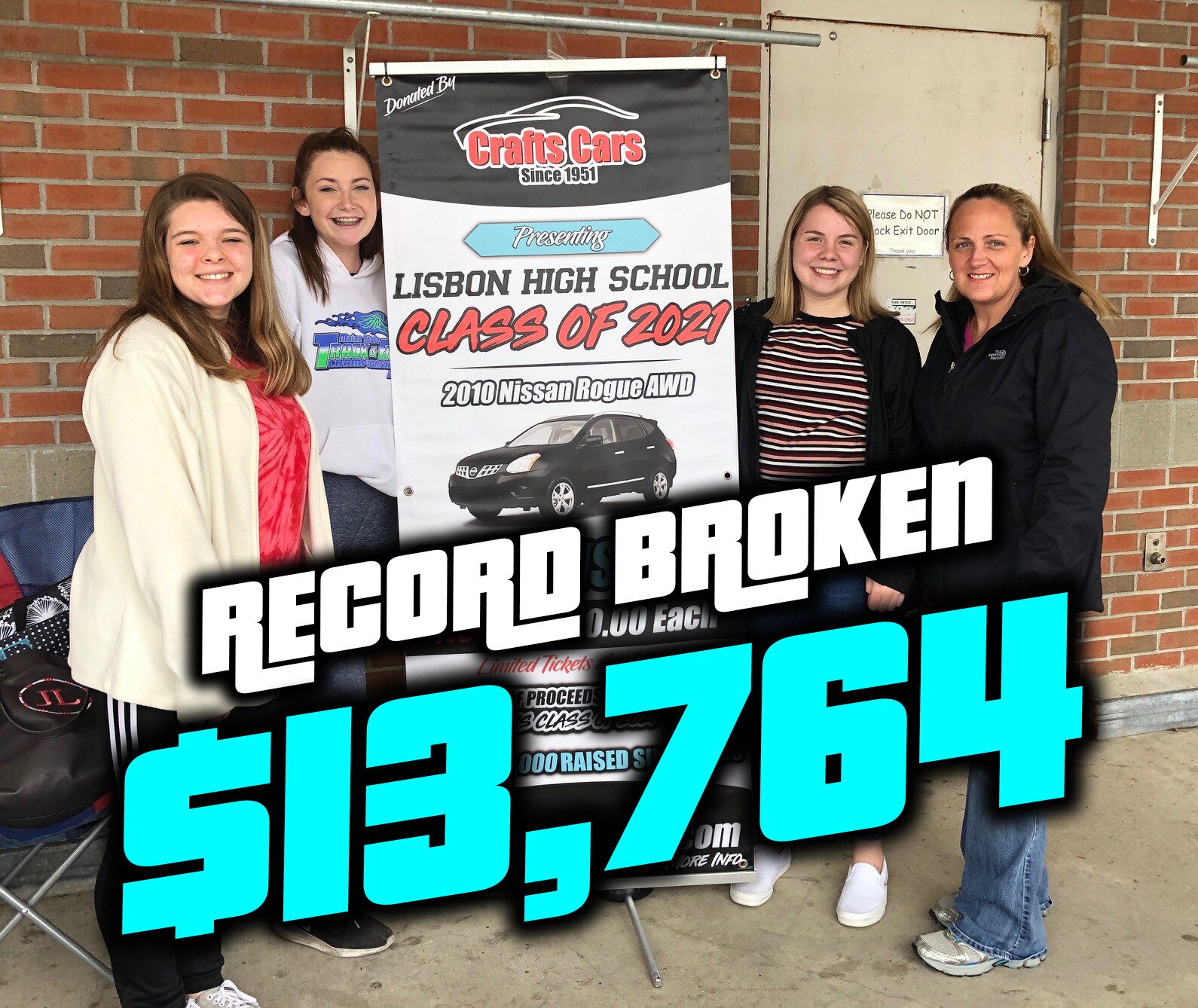 Lisbon High School's Class Raffle Car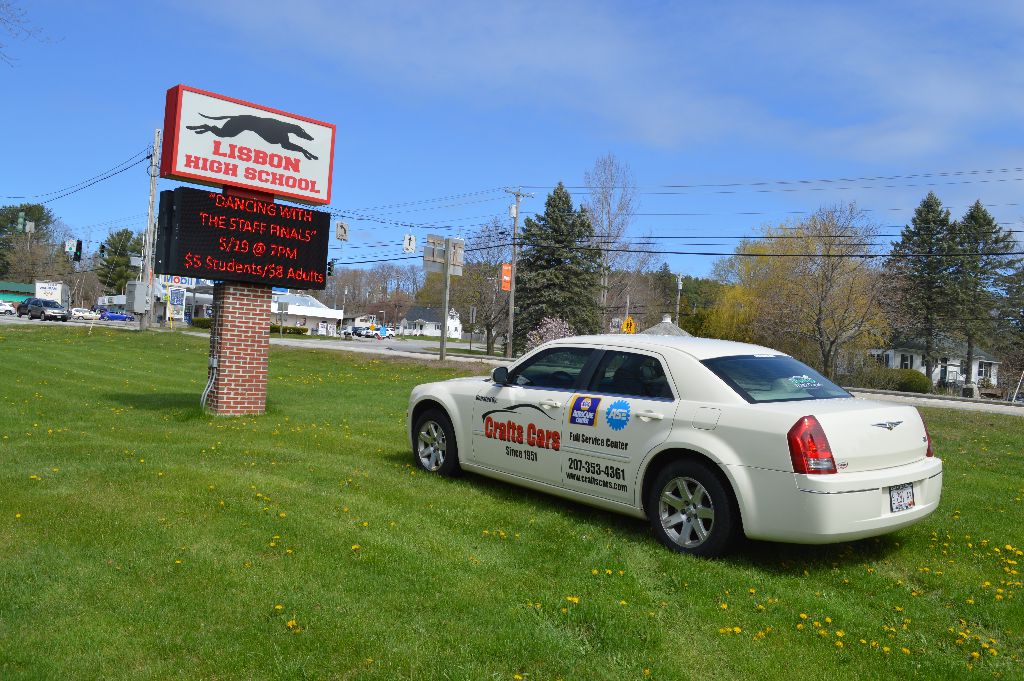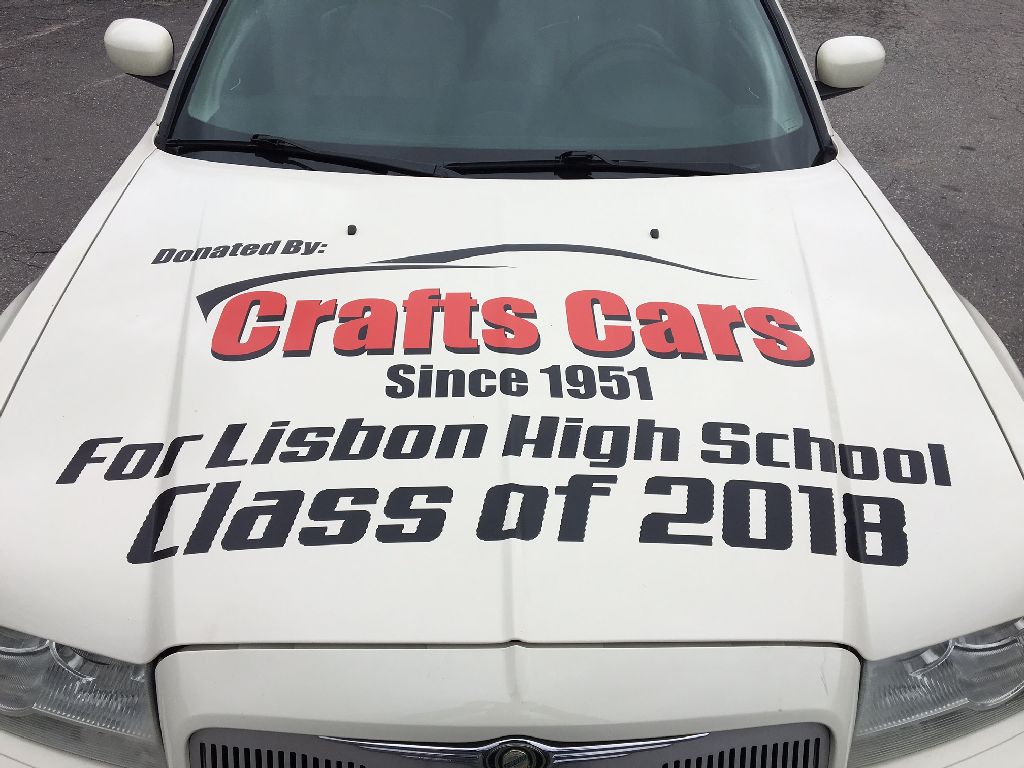 Each year Crafts Cars teams up with a Lisbon High School Class and we donate a vehicle for them to raffle off. ALL proceeds go directly to the class to help fund various events such as their graduation, project graduation, prom, etc. Over the course of 13 years we're proud to say we've helped raise over $119,000! This is our small way of giving back to our wonderful community.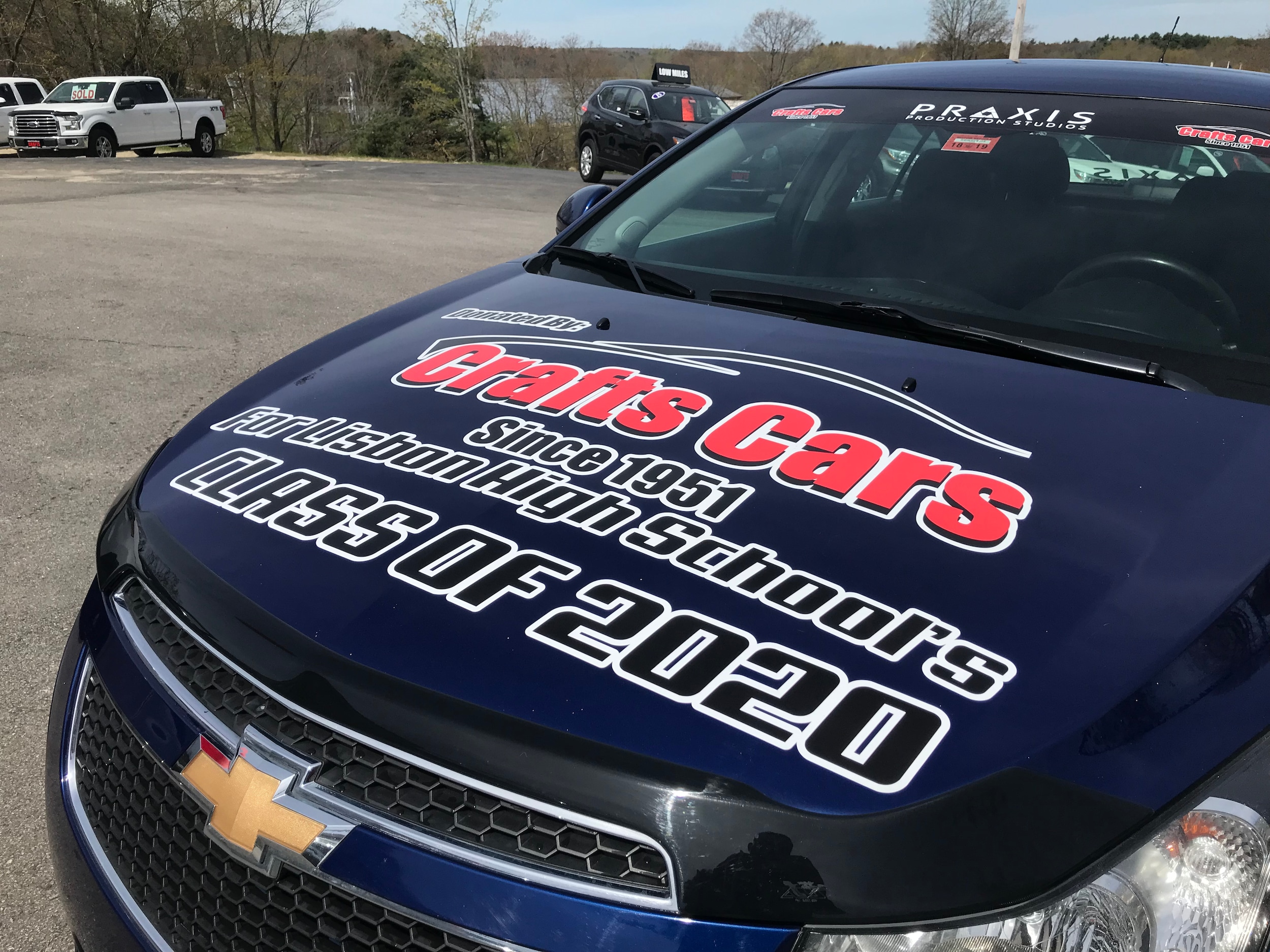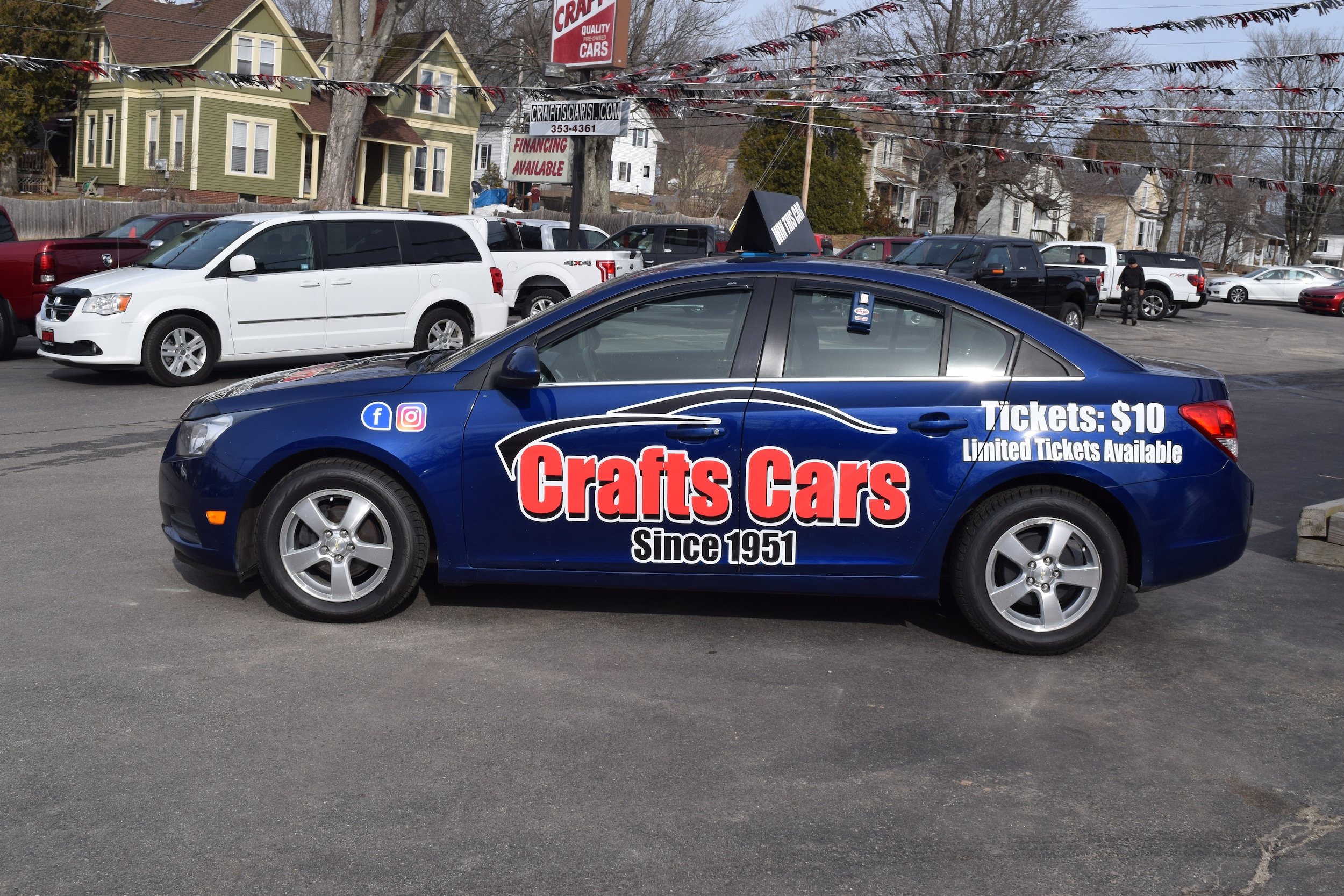 Here's what each class has raised:

| | |
| --- | --- |
|  Class of 2006: $4,823 |  Class of 2007: $5,136 |
|  Class of 2008: $7,008 |  Class of 2009: $11,000 |
|  Class of 2010: $9,000 |  Class of 2011: $7,200 |
|  Class of 2012: $4,700 |  Class of 2013: $4,890 |
|  Class of 2014: $6,221 |  Class of 2015: $4,069 |
|  Class of 2018: $6,019    |  Class of 2019: $6,000 |
|  Class of 2020: $8,005 |  Class of 2021: $13,764.70 |
|  Class of 2022: $9,660 |  Class of 2023: $11,810 |
|   |  TOTAL: $119,315.70 |