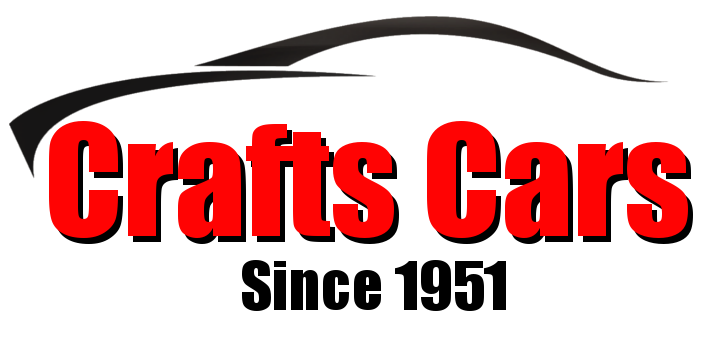 Thoughtful Amenities
Whether you are waiting for your vehicle to get serviced, picking up a part for your vehicle, or stopping by to check out a new vehicle for yourself, we offer a wide range of amenities to enhance your experience here! Come by, look around and check what we can offer you!
Crafts Cars - Lisbon Falls, Maine - Since 1951
Our Mission
We treat the needs of each individual customer with paramount concern, because we know that you have high expectations when purchasing a vehicle. As a car dealer we enjoy the challenge of meeting and exceeding those expectations each and every day. Allow us to demonstrate our commitment to our customers.
Our Sales Staff
Our experienced sales staff is eager to share their knowledge and enthusiasm with you. We know that there are many dealerships to choose from. That's why our sales staff treats everyone with respect and dignity. Here at the heart of Crafts Cars, in the sales office, we try to offer a friendly and comfortable environment that we know our customers will enjoy. This is why we are proud to be a family owned business.
Our Service Staff
The service department is a very important part of a dealership. Who likes to go back to the same place they bought their vehicle to get their service done? We do. We know, that when you purchase a vehicle from us, you build a relationship with all of our staff here at Crafts Cars. Wouldn't you rather go back to a place where you "know the people" to get service done? Here at Crafts Cars we strive to build great relationships with our customers, and make sure that your vehicle is in great shape. Our service professionals are here to serve you.
---
---


John D. Crafts, Inc.
    At the age of 12, John Crafts bought his first car, a 1927 Buick for $10.00, from Oliver Aube of Brickyard Hill Road in Durham. He drove the car home to Swamp Road through the woods and ended with four flat tires. John soon began selling cars from his parent's front yard in Durham and in 1951, at the age of 18, started John D. Crafts Auto Sales. A lot has changed since then, with John moving his growing business from the front lawn to multiple buildings in Lisbon Falls, finally planting firm roots on Route 196. During those early years, with a growing family to feed, John did everything that needed to be done. He bought the cars, straightened frames, did his own body work, often transforming cars from total wrecks to pristine vehicles, did his own painting and mechanical work and was his only salesman. Nothing was handed to him and he learned to do whatever he had to do to make a living.
    In 1956, at the age of 23 John partnership with his brother, Justin, John acquired a Ford franchise, becoming the youngest Ford Dealer in the country. He was also an American Motors dealer from 1968-1970. The building that you work in today was built block by block by John himself, his brother Justin and Al Aldrich. The original portion of this building was put together during the spring thaw and John and Justin had to mix antifreeze in the mortar to get the job done. David Crafts grew up in this business and has spent his life building the company, taking over fully when John retired. Today, Crafts Cars has been in business for over 65 years and the reputation for excellence is being carried on by the third generation with David's children; Shannon Crafts Morris as the General Manager, and the fourth generation with David's grandchildren; Kadin Crafts.