John D. Crafts Inc. Auto Sales, Lisbon Falls, Maine.
Our Mission

We treat the needs of each individual customer with paramount concern, because we know that you have high expectations when purchasing a vehicle. As a car dealer we enjoy the challenge of meeting and exceeding those expectations each and every day. Allow us to demonstrate our commitment to our customers.
Our Sales Staff

Our experienced sales staff is eager to share its knowledge and enthusiasm with you. We know that there are many dealerships to choose from. That's why our sales staff treats everyone with respect and dignity. Here at the heart of Crafts Cars, in the sales office, we try to offer a friendly and comfortable environment that we know our customers will enjoy. This is why we are proud to be a family owned business.
Our Service Staff
The service department is a very important part of a dealership. Who likes to go back to the same place they bought their vehicle to get their service done? We do. We know, that when you purchase a vehicle from us, you build a relationship with all of our staff here at Crafts Cars. Wouldn't you rather go back to a place where you "know the people" to get service done? Here at Crafts Cars we strive to build great relationships with our customers, and make sure that your vehicle is in great shape. Our service professionals are here to serve you.

Graduating Classes of Lisbon High School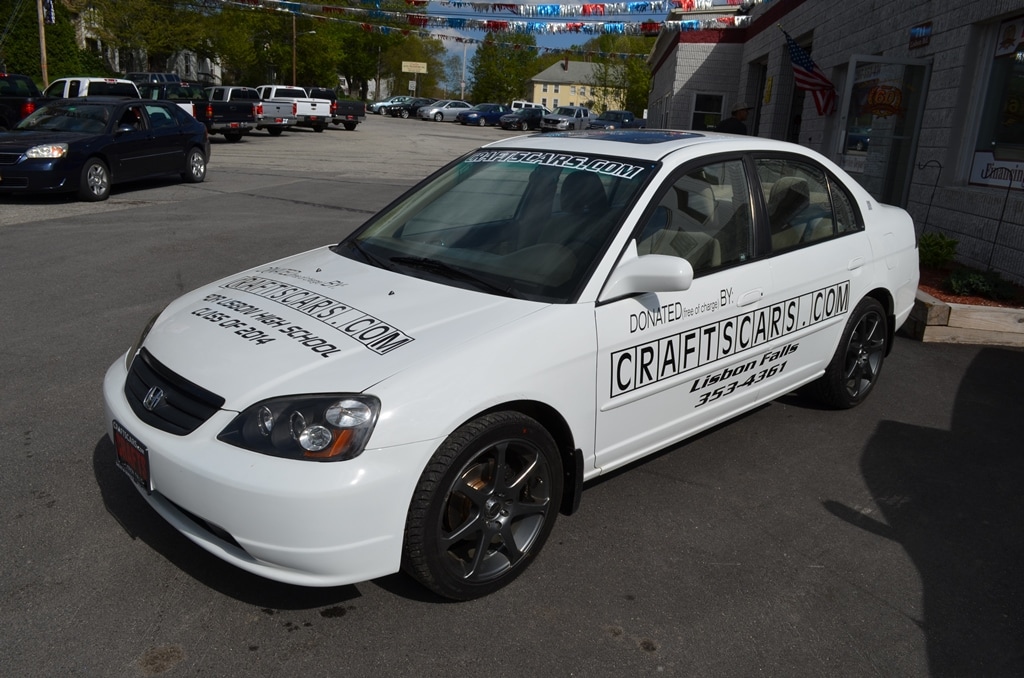 Crafts Cars donates a car for the graduating class of Lisbon High School to raffle off each year! All the proceeds go to the graduating class to help fund various things such as their graduation, project grad, prom, etc. We've help raised almost $60,000 dollars total! Here are each of the classes numbers they've raised:
Class of 2006 $4,823
Class of 2007 $5,136
Class of 2008 $7,008
Class of 2009 $11,000
Class of 2010 $9,000
Class of 2011 $7,200
Class of 2012 $4,700
Class of 2013 $4,890
Class of 2014 $6,221
Help future classes to raise even more!